Can there be a more wonderful way to start your new life than in the season of new growth and love? I don't think so. After all, fresh spring blooms and the pops of lush greenery can make any wedding venue more inviting and enchanting. I definitely have Spring fever just by looking at these three amazing wedding location options in Crete and I know you will too!
Beaches in Western Crete
Wouldn't you just love a beach wedding location? Imagine the waves rolling gently on the shore. Imagine that you're walking on crumbling white sand, in the dress of your dreams, with flowers in your hair. Imagine all friends and family members beaming at you, with a tear or two in their eyes. Imagine standing beside that one person in the world and the open sea beyond. Romantic, huh? Well, that's probably why you should opt for a beach wedding location in Crete. A gorgeous stretch of coastline, perfect beaches with azure blue waters, powdery pinkish sands and crystal clear lagoons, scenic mountains and quaint villages steeped in history all combine to make Crete a prime beach wedding location. At Gamos Crete we can offer you stunning locations which we will be more than happy to tell you all about!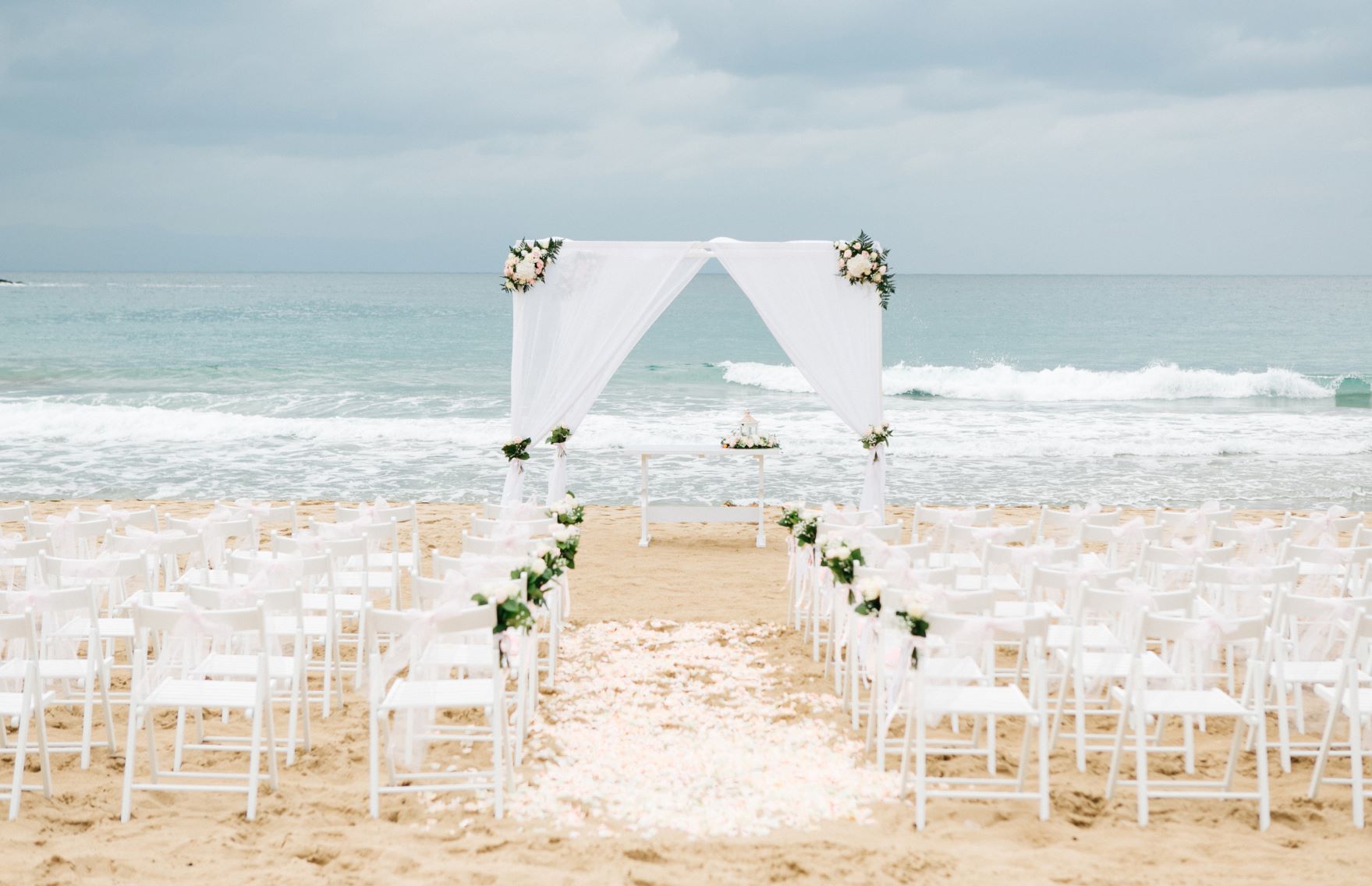 Private garden at sea
Do you want to say, "I Do,' in an intimate outdoor ceremony in a private garden at the sea? Of course, you do. There are many hotels and villas located right at the beach that will offer you exactly what you are looking for. Fill your special day with a magical ambiance by pledging your love in a romantic oceanfront garden celebration.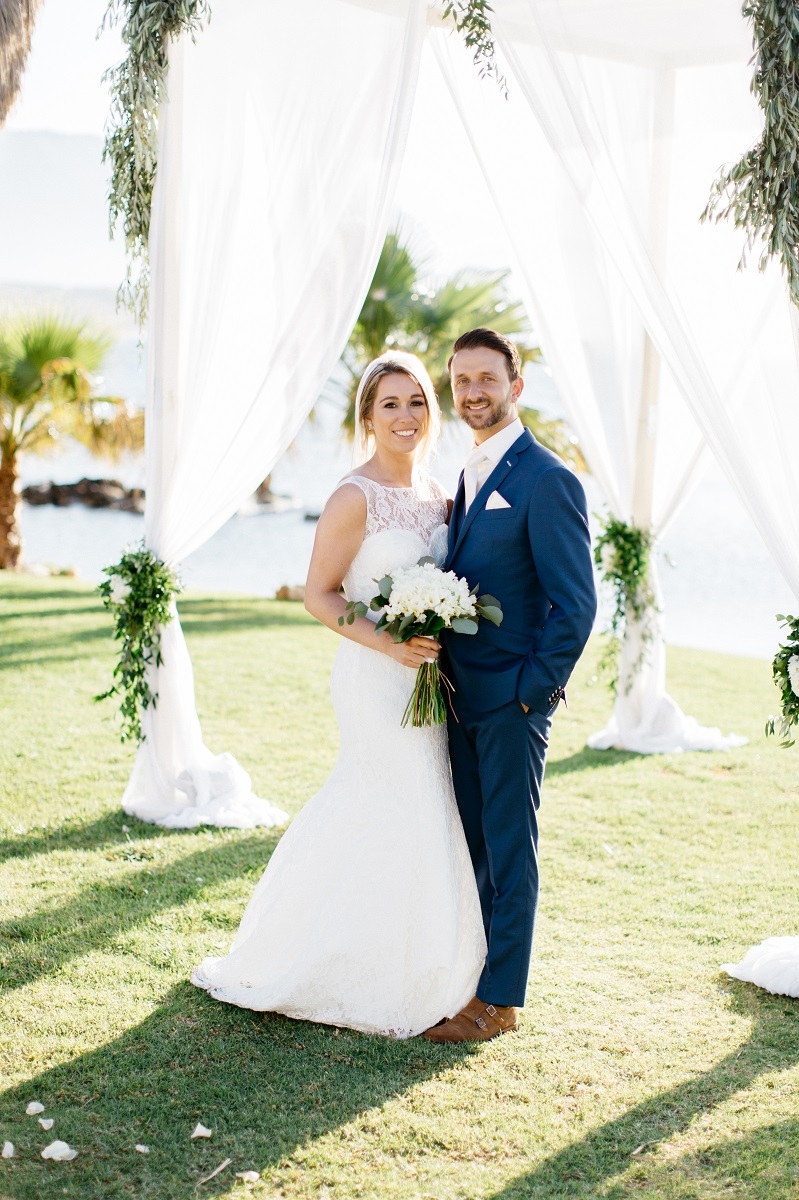 Rustic winery or farmhouse
Have you considered a Cretan winery as a location for your wedding? Well, the location is definitely a perfect setting to add a romantic and rustic touch to your big day, especially if you're planning on having a Boho or vintage wedding. Imagine how captivating it can be to get married in a place where nature seems to be a friend that participates in the celebration and hills twined with abundant olive groves – such a perfect place to treasure! And the best part? You and your wedding party can enjoy a selection of fine Cretan wines to complement your meal. In the end, no matter what type of wedding location you choose, celebrating your big day in romantic and magical Crete will make for some amazing memories that will last forever.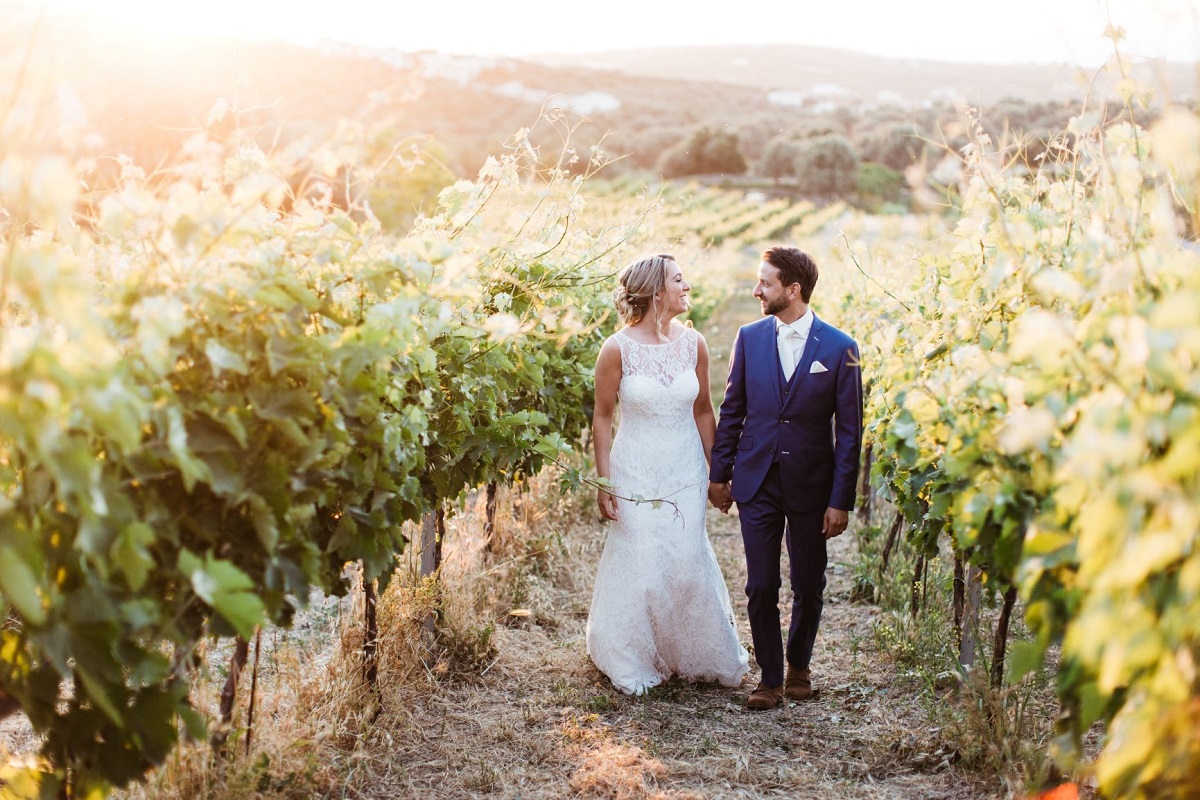 www.gamoscrete.com
info@gamoscrete.com