Famed for its' breath-taking sceneries which can combine sea and mountain, Crete is one of the biggest and most beautiful islands of Greece, located at the northern part of the Aegean Sea. This destination wedding in Greece, could easily remind a tropical destination wedding, mainly because of the wedding ceremony spot, where tremendous palm trees and an endless sea view surrounded our sweet couple and its' selected guests!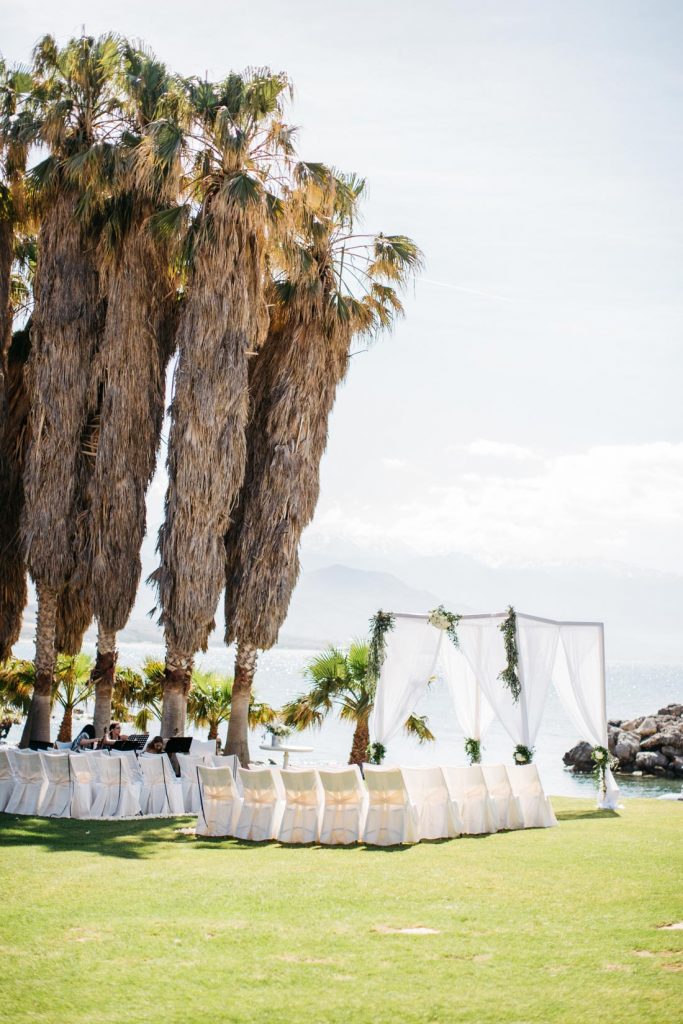 Sneaking straight to the marvellous wedding ceremony location, details such as the Rolls Royce vintage car and the airy white wedding arch, more like a tiny beach-hut construction, seized our glimpse.
However, the bride of the day, in an exquisite long sleeveless wedding gown, with a transparent embroidery on top, captured easily our eyes! Her hair style, in a loose bun was holding the long veil and the chalky green wedding bouquet matched exquisitely the elegance introduced through her wedding.
Arriving with the antique Rolls Royce car, groom awaited for her, dressed up in a refined blue wedding suit with brown details from shoes to sleeve buttons. Bridesmaids in same black long gowns sparkled up the bride's joy!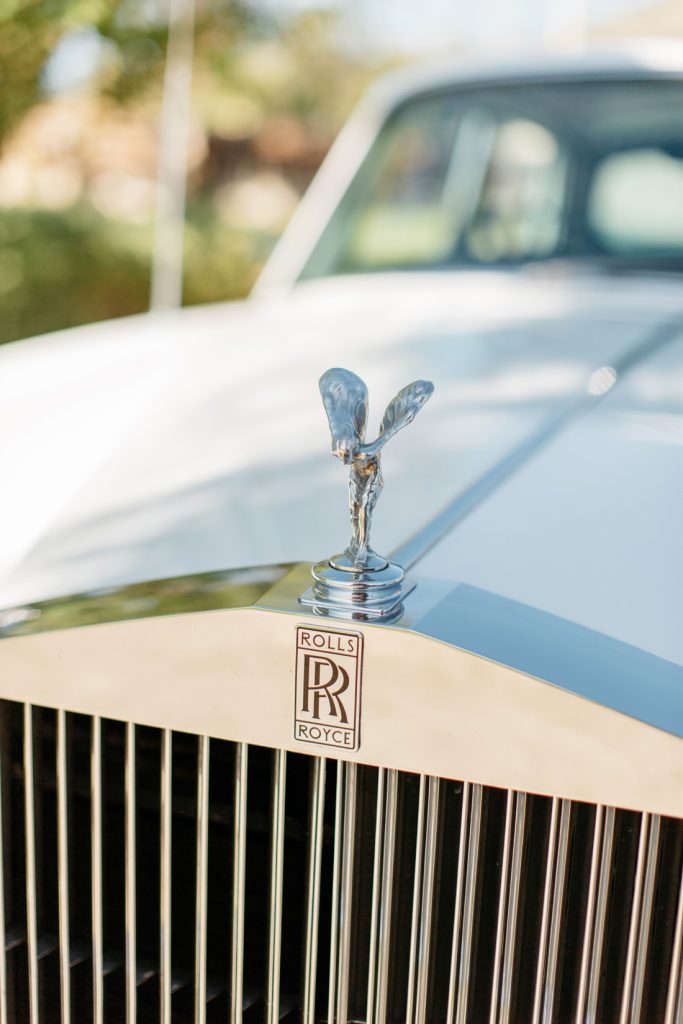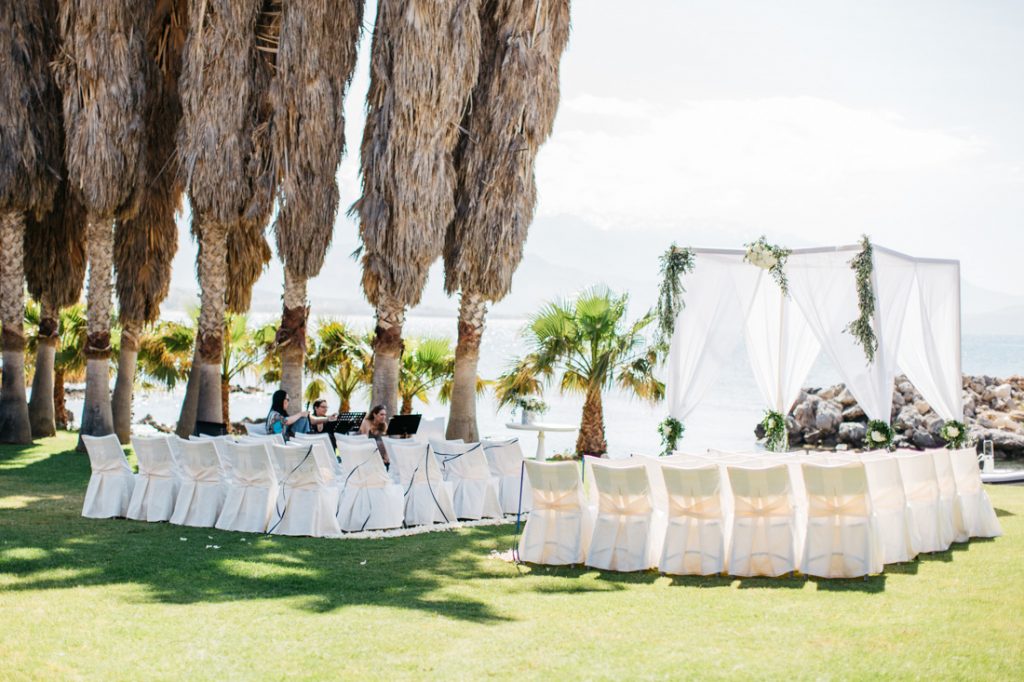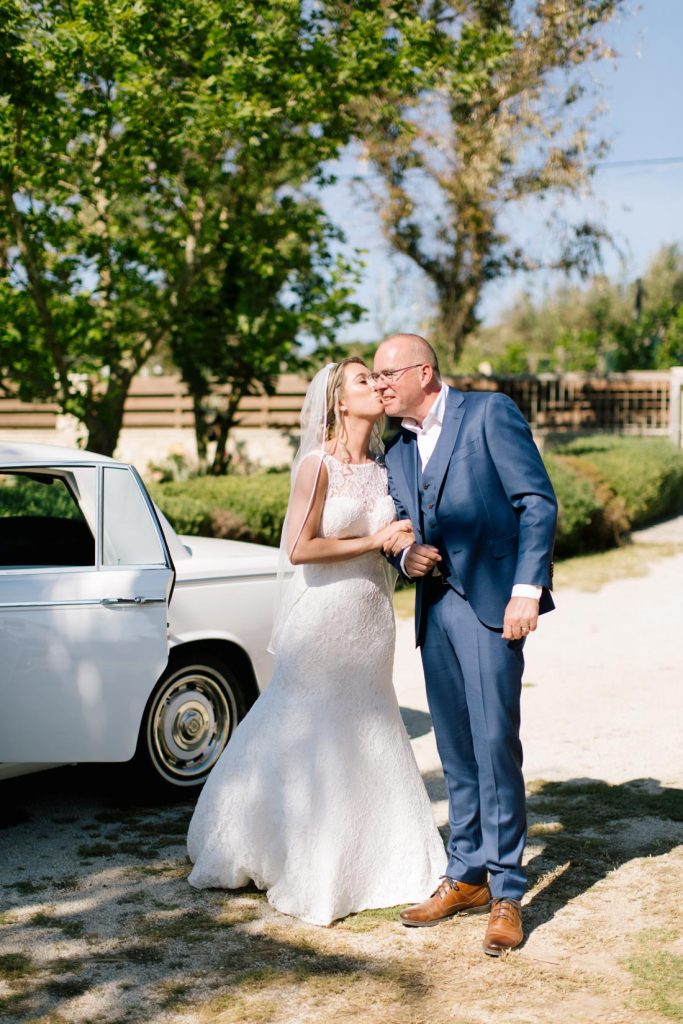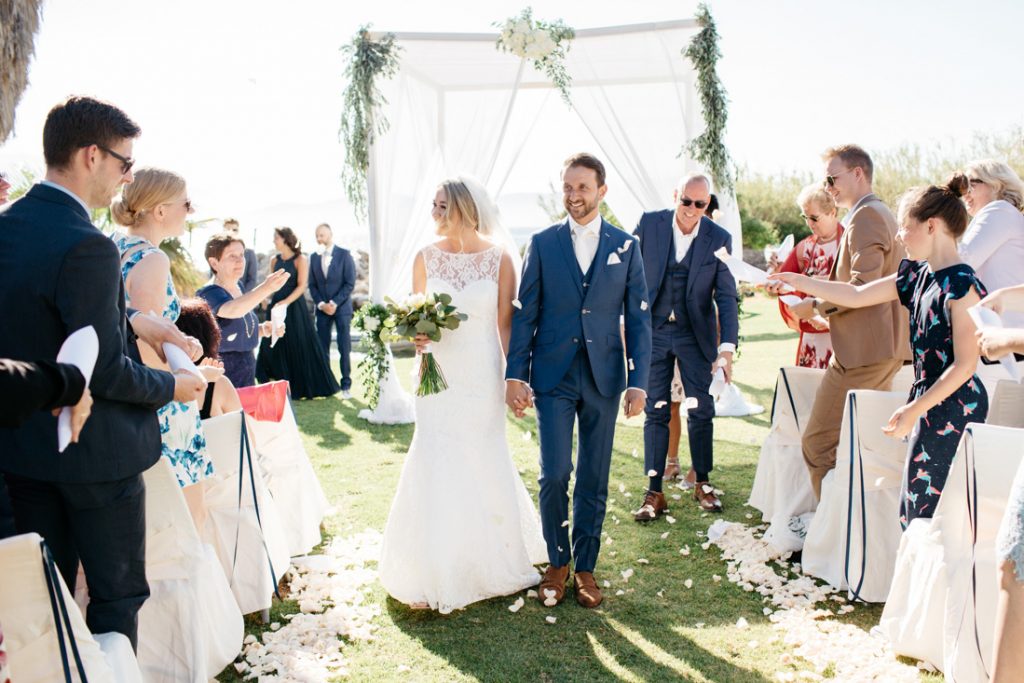 The classy white freesias symbolized the purity and innocence of Alex & Renee.
They are one of the most popular wedding flowers because they are symbolic of the purity of the bride as well as the trust between the couple.
We set up uniquely that eye-catching wedding ceremony 'stage' as well as a sublime reception setting. On a white canvas of tables and chairs, among and through some olive trees, blue coloured elements stood up. Candles, glasses and treats, white plates, silver cutlery and gold candleholders hosted a whimsical arrangement.
We combined soft coloured flowers with lush greenery in different kind of vases to create a rich but classy tone to match the table decor. Navy blue is a rich color that can be paired with almost everything and make your wedding color palette perfect. We've created the prettiest blue wedding color combos to inspire you for your big day.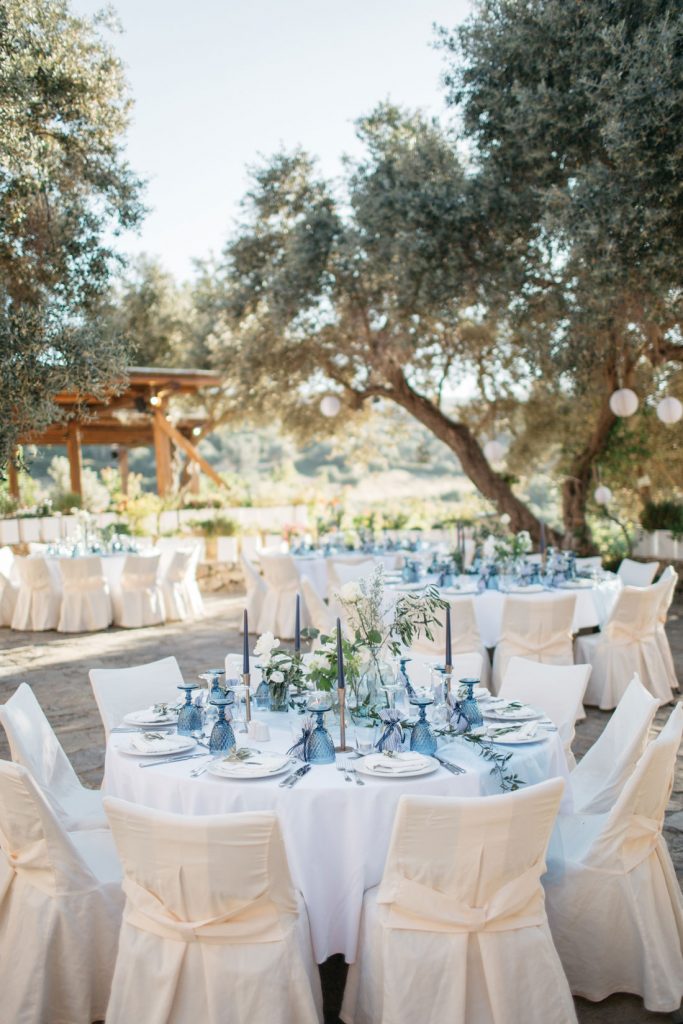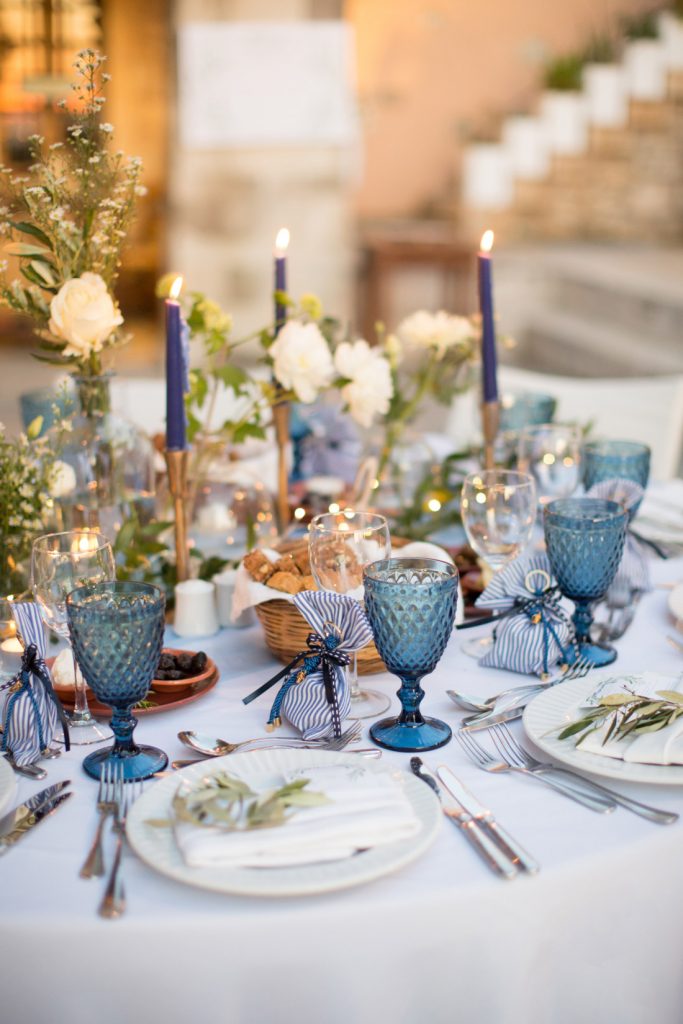 The ultra-classy 2 tier buttercream wedding cake with a smooth texture is considered a classic wedding cake because of its sophisticated, pure look. Two delicious layers of cake, separated using homemade lemon curd, encased in a white chocolate buttercream frosting.